Elite Categories for Natural Medical Remedies:
These supplements are not a substitute for your needed medications. You should always consult with a healthcare provider.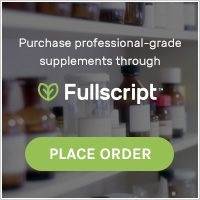 If you like any of these recommendations, click on PLACE ORDER button and order any of these great products. The health product here were examined and endorsed after thorough evaluation for SAFETY, CONTENT and EFFECTIVENESS.
These supplements have overwhelming evidence to support their value in our lives. Since our diets have changed so much, and we are aging, absorption, synthesis and production of these essential elements have decreased. This is where healing should start rather than a pill to treat disease or an injection..
Anxiety Support: ASHWAGANDHA, VITAMIN D3, L-THEANINE, MAGNESIUM GLYCINATE, these supplements will help with ANXIETY
High Blood Pressure Support: L-ARGININE, MAGNESIUM GLYCINATE, VITAMIN D3, PROBIOTICS, these supplements will help support blood pressure therapy.
Blood Sugar Support: Cinanamon, Berberine, Alpha Lipoic Acid, Magnesium, Vitamin D3 DHEA, Fish oil and Probiotics, regulate Blood glucose and reduce insulin resistance.
Cardiovascular Support: Magnesium, Probiotics, Vitamin D3, Turmeric, L Arginine, fish oil and Ubiquinone "CoQ10", help support the cardiovascular health.
Inflammation, Aches & Pains: Probiotics, Vitamin D3, Magnesium, DHEA, Ginger, Turmeric, Fish oil, help reduce the aches and pains and inflammation.
Men's Health: Probiotics, Magnesium, Vitamin D3, L Arginine "same pathway as Viagra" and Fish oil, help support General men's health.
Probiotics-Intestinal Health: ALL HEALTH and WELLBEING START from the intestine with high quality Probiotics. This brand is unique, since it is mixed with Inulin "prebiotic" which is food for the probiotics.
Sleep Support: Probiotics, Vitamin D3, Melatonin 5 mg and 10 mg and Magnesium, help you fall asleep and stay asleep.
Vitamin D: Any dose above 5000 IU daily, please consult with your physician. This is the gift of nature for survival.
Weight Loss Support: Probiotics, Vitamin D3, Berberine, Magnesium, DHEA,  Cinnamon, Arginine and Fish oil, help support your weight loss effort and success.
.